Autodesk Inventor Nastran Nonlinear Analysis
Benefits of Autodesk Inventor Nastran – Nonlinear Analysis Virtual Training
Learn how to perform nonlinear analysis on parts and assemblies
Learn how to perform impact analysis on parts and assemblies
Be able to diagnose non-convergent analyses
Learn simulation tips and tricks based on best practices
Expected outcome
As a result of this Inventor Nastran Nonlinear Analysis Virtual training course, you will be able to perform advanced analysis more confidently on your designs. Enabling you to make informed decisions in helping create better products.  
After completing the course, you can log in to your personal student account and download a personal certificate. 
About our Virtual Instructor-led training: 
What is the best way to learn technical products when you can't visit a Classroom? It is quite easy when you think about it, move the classroom to the internet.  Symetri's Virtual Instructor-Led Training is simply that.  We will deliver training to no more than 6 people in one class, every learner can be both seen and heard by the instructor and can ask questions either verbally or by raising their hand.  Each learner has direct access to the instructor and can get help either publicly to the whole class or in a private area with the instructor. 
Symetri's Virtual Instructor-Led Training is the closest thing you will get to the full classroom experience from the comfort of your home or office.
The training will take place throughout a full day, but we understand that it's difficult to watch the same screen for a long time, so we have split the course into shorter individual sessions, there will be a break every hour and a long lunch to keep you refreshed and attentive throughout your full course. 
Your virtual course will be a hands-on experience, just like in a real classroom.  We know that adults learn by doing, not by listening or watching -- so your virtual training will include hands-on exercises that you will work on throughout the course 
What you need for this Virtual training 
As your virtual course is delivered over the web, you will need the following:
Stable Broadband Connection

 

Installed and licenses version of Autodesk software being taught

 

Microsoft Edge or Google Chrome browser (Edge is preferred)

 

A quiet place to conduct your training

 

A headset with microphone is highly recommended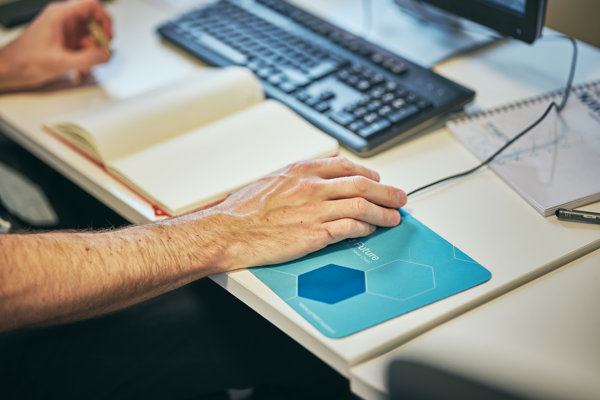 Kommende kursdatoer
sep
Online Training - 1 dag
Dato
13.september 2022 09:00 - 16:00
Pris kr 395
Kurset er nå bestilt.
Du vil motta en bestillingsbekreftelse per e-post. Velkommen!