Revit
Plan, design, construct, and manage buildings with powerful tools for BIM in Revit.

Multidisciplinary BIM software for higher quality, coordinated designs
Take an idea from conceptual design to construction documentation within a single software environment. Create more accurate designs with stunning visualisations.
Design and documentation
Place intelligent elements like walls, doors and windows. Revit generates floor plans, levels, sections, schedules, 3D views and renderings.
Analysis
Optimise building performance early in the design process.
Visualisation
Generate photorealistic renderings. Create documentation with cut-aways, and 3D views and stereo panoramas to extend your design to virtual reality.
Multidiscipline co-ordination
Revit is a multi-discipline BIM platform - share model data with engineers and contractors within Revit, reducing co-ordination tasks.
Evaluate constructability and design intent before construction begins. Gain a better understanding of the means, methods and materials and how they all come together in every stage of your project.
Make smarter decisions
Re-use design intent models to make planning and preconstruction decisions earlier. Align your construction modelling efforts for downstream use.
Connect design to detailing
Model steel connections with a higher level of detail. Use tools to better connect structural design to detailing, helping reduce time to fabrication.
Prepare for fabrication
Use integrated content from fabrication products to convey intent beyond the design phase. Create models ready for fabrication and building systems installation.
Better communication
Use Revit models to co-ordinate information to improve office-to-field efficiency, quality assurance and quality control. Increase construction site layout productivity.​
Use tools specific to structural design to create intelligent structure models in co-ordination with other building components. Evaluate how well they conform to building and safety regulations.
Concrete reinforcement
Model 3D concrete reinforcement in an advanced BIM environment. Create detailed reinforcement designs and shop drawing documentation with rebar bending schedules.
Design-to-steel workflows
Connect steel design and detailing workflows. Define design intent for a higher level of detail for steel connections in the Revit model.
Design documentation
Create more accurate, detailed documentation of steel and concrete designs. Model elements are direct presentations of information from the building database.
Structural analysis
Conduct structural analysis and export to analysis and design applications with the analytical model while you create the physical model in Revit.
Design MEP building systems with greater accuracy and in better co-ordination with architectural and structural components, using the co-ordinated and consistent information in the intelligent model.
Integrated design
Streamline the engineering design process with Revit. Use a single model to enhance the communication of design intent, before construction begins.
Analysis
Conduct simulations and interference detection earlier in the design process. Use conceptual energy analysis data for engineering-driven calculations.
Documentation
Design, model and document building systems in the context of a full building information model, including architectural and structural components.
Fabrication
Model for MEP fabrication with tools that automate the fabrication model layout. Prepare a model for detailed co-ordination of fabrication and installation.

Revit + more in AEC Collection
Get Revit together with AutoCAD, Navisworks and much more in the Architecture, Engineering and Construction Collection.



Boost Revit with Naviate
With Naviate on top of Revit you are ensured the most efficient way to work in your BIM model.


Contact
Produkter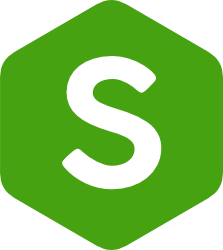 Bruk mindre tid på manuelle og tidkrevende oppgaver i Autodesk Inventor.
Lære mer
Produkter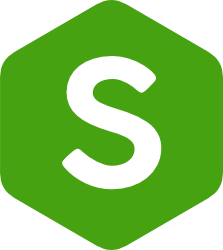 Enhance your design work in Autodesk AutoCAD with add-on features, standards and libraries.
Lære mer
Produkter
Product Design & Manufacturing Collection gives you the power to create your ideas, collaborate more efficiently, automate, and explore more design options.
Lære mer